Radiofrequency Treatment for Haemorrhoids (piles), Fistulas, Veins and more!
We have trained in excess of 300 colorectal surgeons operating out of clinics and hospitals throughout the UK, ready and waiting to offer you the latest treatment for haemorrhoids (piles), anal fistulas, varicose veins and more, all utilising our safe and minimally invasive technology, meaning that in most cases, you can receive your treatment and get straight back to your normal daily activities.
There is no need to suffer any more - with over two decades of experience, we truly understand and empathise with the trauma and indignity suffered by so many with these conditions, often played down by even their own GP. Many suffer in silence for years simply to avoid having to share their secret and face the dreaded examination, and this can have significant impact of their daily lives and mental health.
This website will provide you with all the information you need to ease any stress or anxiety, to give you comfort in the knowledge that you can be treated and to help you find a treatment centre close to you.
CLICK HERE to find your nearest clinic or speak to one of our on-line support team who is ready to answer any questions you may have. Don't wait…. the sooner you get treated, the sooner your misery will end!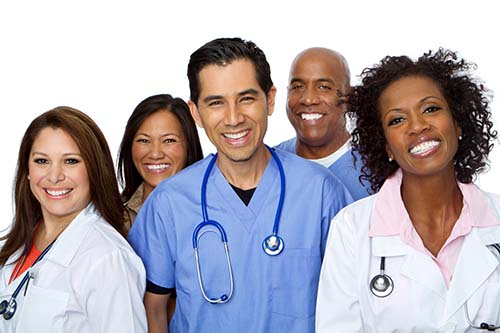 What are haemorrhoids (piles)?
Are haemorrhoids and piles the same thing?
What have caused my haemorrhoids?
This is ruining my life, can you help?
My GP doesn't understand what I am going through
What are the treatment options for haemorrhoids?
How do I know if I have a fistula?
Are there any creams or pills that will help?
Why do my legs ache?
Can I get rid of these unsightly blue veins?
Can leg veins cause me problems if I don't get them treated?
These are just some of the questions and statements we hear on a daily basis. Colorectal conditions such as piles and fistulas can hit a person's self-esteem causing the feeling of embarrassment. Vascular conditions such as varicose veins can have the same effect. This then prevents the next step of seeking professional medical advice. Instead people just continue to suffer with what is an uncomfortable, if not painful, often soul destroying condition, impacting on their daily lives.
Here at Modern Aesthetic Solutions we aim to offer relevant impartial information that will put your mind at ease and give you the confidence to seek that all important medical advice. By directing you to a local medical professional who has all treatment options available, you can be comforted in the knowledge that you will be offered the least invasive treatment for your condition, with the least possible post operative discomfort and the fastest possible recovery.
Our treatment pages offer information about these conditions as well as treatment related FAQs. You can also use our website's online chat facility where our dedicated patient support team can answer any questions.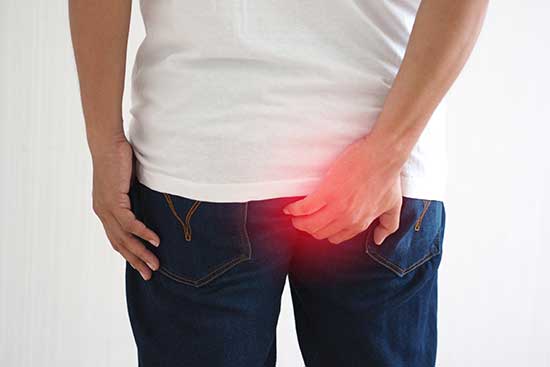 ANAL & RECTAL TREATMENTS
Anal and rectal conditions can be awkward to talk about with your partner, let alone your GP. Often it's unclear precisely you are suffering from. Once diagnosed by a colorectal surgeon, our treatments are safe, reliable, and minimally invasive with quick recovery times.
Please select a treatment from the list below to find out more.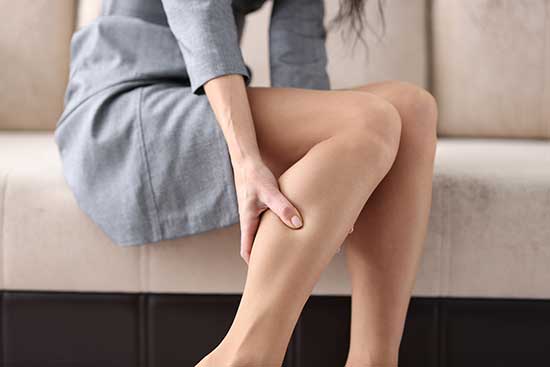 VASCULAR TREATMENTS
Many vascular conditions, such as varicose and reticular veins, can often be unsightly, if not extremely uncomfortable, and will eventually require treatment. Symptoms can include aching, heavy and uncomfortable legs, swollen feet and ankles, and even muscle cramps.
Please select a treatment from the list below to find out more.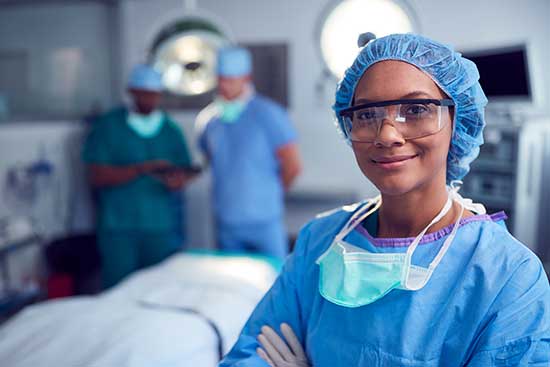 FOR THE SURGEON
Our equipment for a variety of treatment options has been successfully installed and used in a rapidly growing number of hospitals, both private and NHS, across the UK. Visit our surgeon pages for technical information, publications and videos, as well as a timetable of upcoming workshops, conferences and exhibitions.
Please click below for access.
For the surgeon
See what patients and surgeons say about our products
"I introduced the Rafaelo Procedure in my NHS hospital over 5 years ago and have been using this technique in my private practice for almost 2 years. I was formally trained by attending the training course at UCL with Prof Richard Cohen. Recently, I have been part of the faculty of the training course at UCL hospital and I now run an informal course at my NHS hospital for colorectal consultants. I have carried out over 200 cases (>150 in the NHS) under LA, GA or deep sedation. I have initially offered this technique only for the stage I and II symptomatic patients who failed the conservative treatment however in the last few years I have been offering this technique also to the patient with 3rd degree haemorrhoids because I have noted that it is effective not just in controlling the haemorrhoidal bleeding but also the prolapse. I had no major complications and only 3 patients were readmitted for rectal bleeding, managed conservately and discharged within 24hours. I have formally audited my short term preliminary results (including the learning curve) and noted that the post-operative pain is minimal and most of the patients return to their normal activity within 48hours. The patient satisfaction is also very high. I tend to offer this technique under LA without sedation because most of the patients can tollerate it very well. Currently I am assessing the long term results of my practice and I am recruiting patients for the ORION trial. The available literature published so far including a recent systematic review with metanalisis report similar results of my practice and prove that in short term this is a safe, effective minimally invasive technique, with no major complications, minimal post-operative pain and high patients satisfaction. The long term results and the comparison with other surgical procedures for haemorrhoids are still unclear."

Mr Piero Nastro FRCS, Queen Mary's Hospital, Sidcup

"I have suffered from haemorrhoids for many years. In desperation I consulted Mr Alla Amin. He recommended Rafaelo. Since having the treatment I have not looked back. It has changed my life. The haemorrhoids have gone. I would not hesitate to recommend Mr Amin and Rafaelo."

"I have been carrying out The Rafaelo Procedure for just under four years and have performed over 80 cases. I think the procedure is an excellent and relatively minimally invasive treatment for large Grade 2 and almost all Grade 3 haemorrhoids. Compared to rubber band ligation, it has the benefit of treating the whole of the haemorrhoid (rather than however much of the haemorrhoid can be accommodated by a single band), with a similar profile of aftereffects, allowing more bespoke treatment of the haemorrhoid. Compared to the THD procedure or HALO, it has the great benefit of being much less painful and causing less urgency, with most likely a lower recurrence rate. It can also be done without the need for general anaesthetic or sedation in appropriately selected cases. In my view, the Rafaelo procedure strikes an excellent balance between efficacy and post-procedure symptoms / complications in the treatment of haemorrhoids. Many patients request the procedure as a result and some will travel a long way to gain access to the procedure in my experience."

Mr Alex Von Roon, PhD FRCS, UCLH

"I am utterly delighted with my result so far - miraculous!! I recently heard about the Rafaelo Method for treating haemorrhoids and having experienced a few years of discomfort with these horrid things I was very interested in finding out more about it. I was informed that it was completely different from the conventional surgical removal which friends had warned was a most unpleasant and painful experience with a 3-week recovery. I made an appointment with Mr. Amin, a consultant at the Spire Hospital in Harpenden. He explained the Rafaelo Method to me in great detail and carried out this procedure on me five days later using only local anaesthesia with mild sedation. It took about 15 minutes from start to finish and I went home a couple of hours later with hardly any discomfort. Three days post-op I can honestly say that I have more-or-less forgotten that I have had anything done! I have had no "down-time" whatsoever and overall am delighted with the result. I would highly recommend the Rafaelo Method to anyone with troublesome haemorrhoids. It's brilliant!"

"I am 72 years of age and have suffered from haemorrhoids on and off for the past 25 years. I have tried banding on numerous occasions but whilst it seemed to work at the time, it was only temporary and the problems of bleeding and itching returned each time. I had a consultation with Mr Nick West at Spire St. Anthony's in March 2016 who mentioned that he was due to start offering The Rafaelo Procedure and I jumped at the opportunity. I wouldn't say it was pain free but it was completely tolerable with very little, if any, discomfort afterwards. Since then I have had no symptoms whatsoever, I am utterly delighted and wouldn't hesitate to recommend the Rafaelo Procedure to others."

"I am a Consultant Surgeon based on the South Coast and have a large practice in benign coloproctology and functional pelvic floor disorders. I was keen to take up the Rafaelo Procedure having seen it in use with Mr Richard Cohen in London. There is a need for an effective therapy for symptomatic haemorrhoids in whom banding does not help and in whom aggressive (and painful) surgery in the form of haemorrhoidectomy or HALO is not justified. I have been using Rafaelo in selected cases for two years. The results have been very encouraging with almost 100% satisfaction rate and no returns to theatre for further or alternative treatment. The procedure is mostly painless and recovery swift. I would endorse its widespread use into clinical practice."

Mr Andrew Clarke, MD, FRCS

"I had three large grade 3 prolapsing haemorrhoids. I'd had them for about ten years, and in the last four years they had become really problematic. Two sessions of rubber band ligation had not helped, and they were now too large to be eligible for a third. I was preparing myself for the possibility of a haemorrhoidectomy when I found out about the Rafaelo procedure. Upon enquiry I was very quickly seen by Mr Amin Haji at the Whitely Clinic. (I should note that my GP was able to refer me to another consultant, further away, who could undertake the procedure on the NHS. However because the haemorrhoids were by now causing me to miss work, and I chose to pay and go privately in order to be seen quickly). The procedure itself was uncomfortable but less painful than the banding had been. In fact the initial sigmoidoscopy (examination with a camera) was more uncomfortable than the procedure. I was able to go about my business the next day, and went to several meetings in different parts of London. Seven days after the procedure I felt completely normal after a bowel movement. The sense of freedom was incredible. This is what other people must feel like! A few days went by and symptoms returned. Oh no! Was I the only person for whom the Rafaelo hadn't worked? Thankfully, no. Due to the size of the haemorrhoids it seems the healing process was taking a little longer. A further examination four weeks after the procedure revealed that one haemorrhoid had not healed, but had been reduced in size enough that a final banding session would remove it. However, at the eight week follow up, more good news. The final troublesome haemorrhoid had healed completely and I was now completely asymptomatic. I am delighted and hugely grateful to be able to have a normal life after struggling for so long, and without the need for very painful surgery."

"I was a relatively 'early-adopter' starting to introduce Rafaelo into my practice in mid to late 2018. Since then, after cautious and repeatedly audited procedures, the frequency with which I use it has grown, and it is now a mainstay of my practice, along with more established procedures such as banding and haemorrhoidectomy. I find it an incredibly useful tool, with a very low pain side-effect profile compared to the other two, and the wonder of being able to treat patients without general anaesthetic. My practice has reflected recent publications, suggesting that the morbidity and side effect profile is acceptable, particularly when compared to other treatments."

Mr Oliver J. Warren BSc (Hons), MBBS (Hons), MD (Res.), FRCS (Gen.Surg)

"Astonishing. Life changing! Not a day goes by that I am not grateful to Mr Clarke and the Rafaelo Procedure."

"I have been offering patients within the private sector for the last 4-5 years. As we all know, the treatment for haemorrhoids have had different options available over the years. My view is that we should be able to offer patients a treatment which fits best with the symptoms that they present with. In addition, we should be doing the least possible type of procedure to a patient to avoid any unnecessary complications and minimise the experience of pain that is often the case with surgical procedures. In this vein, the Rafaelo procedure offers a very good option. I choose this for patients who have internal and prolapsing 2nd and 3rd degree haemorrhoids with significant bleeding. The advantage of being able to advise patients to choose a procedure which does not require general anaesthesia and can be done in the outpatient setting is huge. As the patient is awake through the procedure, you can mitigate the amount of heat energy applied to the haemorrhoidal pedicles by way of the radiofrequency probe and thereby reduce the experience of discomfort felt by the patient. I have done over three dozen of these procedures and the vast majority have experienced minimal complaints of pain. They have been very satisfied with the outcome. It is excellent for bleeding as the primary symptom and does help to reduce the degree of prolapse in larger 3rd degree haemorrhoids. For patients who wish to avoid excisional haemorrhoidectomy, this is an excellent option. I have rarely required a 2nd follow-up application, but this has been described by the authors of multiple studies. I do feel that we should be able to have as many different adjuncts to treatment in the armamentarium as possible and I think the Rafaelo is one such option available in the market place, which should be available to all patients."

Mr Shashank Gurjar FRCS (Eng) MSc MBA

"There are many ways to treat haemorrhoids and it is important to tailor the treatment to suit the patient. The Rafaelo procedure fills a much needed gap in the available treatments for haemorrhoids between banding and more invasive and painful procedures. The vast majority of the patients I have treated with Rafaelo have had excellent results. Less invasive, less painful and a quicker recovery."

Mr Nicholas Stylianides MBChB FRCS

"I started offering Rafaelo in January 2017 since when I have carried out more than 160 cases. The majority of cases done under local anaesthesia with few hours hospital stay. The postoperative pain is minimal for more than 70% and post-operative bleeding is even far less. Only two cases had to have urgent haemostatic treatment because of an early start of anticoagulation. I have only 9% recurrence rate required second procedure with either banding or another Rafaelo. Most of my patients have had long term high satisfaction. Few patients experienced more than expected postoperative pain which lasted for two weeks. It is still far less post haemorrhoidectomy pain which could last up to 6-8 weeks. Therefore, this procedure is ideal for 2nd and 3rd degree haemorrhoids without significant anal skin tags. Hence, I am confidently recommending this procedure fo all my appropriate patients."

Mr Alla Amin MS FRCS (Eng, Glasg) FRCS (Gen)

"I have been using the Rafaelo Procedure successfully for the past 3 years for grade 1, 2 and 3 haemorrhoids. Although I have used it as the primary treatment, it is particularly useful for the treatment of haemorrhoids where other treatments have failed such as injection sclerotherapy and banding. Also I have treated many patients who have failed haemorrhoidal ligation and Exroid therapy who have found those treatments much more painful than advertised. It does occasionally need to be repeated but overall the patients find it successful and less painful than other techniques."

Mr Alan Woodward MCh FRCS

"I am a Colorectal Surgeon with over 20 years' experience. I set up the Manchester Haemorrhoid Centre around 15 years ago with the aim of providing a specialist, comprehensive service for treatment of haemorrhoids to patients across the Greater Manchester and North West region. Over this period of time I have treated in excess of 1,000 patients with symptomatic haemorrhoids, with the aim of providing a wide range of treatments including banding, haemorrhoidectomy, haemorrhoidal artery ligation operation and lately radiofrequency ablation treatment. My experience of the radiofrequency ablation technique over the past 4 years has involved treating patients with a broad spectrum of haemorrhoidal symptoms and haemorrhoids ranging from 2nd, 3rd to 4th degree haemorrhoids using the radiofrequency ablation (Rafaelo) technique. I have treated approaching 200 patients using Rafaelo with over a 90% patient satisfaction and no significant complications. I have treated patients ranging from ASA 1 to 4. The technique is particularly suitable for patients whose predominant symptom is that of bleeding. My experience of treating patients with haemorrhoids, and particularly with Rafaelo, has resulted in a significant change in my current practice of recommending Rafaelo as the first line treatment for a wide spectrum of presentations in patients and ages. My subjective impression of this technique, having reviewed all of my patients post-operatively, is that it is safe, effective with no significant complications."

Mr Mo Saeed BSc(Hons) MD FRCS FRCS(Gen Surg)

"Mr Alex Van Roon is a superstar, he sorted out my Haemorrhoid issues, in 45 minutes, extremely professional, extremely helpful and caring. I highly recommend this surgeon, if this is an issue that is a problem for you".

"I have been providing the Rafaelo Procedure in the private sector for a while now, approximately 20 cases, and the procedure is an excellent alternative to painful Milligan Morgan haemorrhoidectomy for those patients who have not responded to conservative measures and outpatient treatments. The Rafaelo Procedure is universally well tolerated and I now regularly perform this under local anaesthesia. I have audited my practice which shows excellent patient satisfaction, tolerance of the procedure with minimal discomfort and good results."

Ms. Bryony Lovett MB BChir, FRCS

"I had the Rafaelo Procedure in March with colorectal surgeon, Mr Maslekar. I have had painful haemorrhoids for over 30 years after the birth of my 2nd child. I had exhausted the NHS options available and decided to pay for this treatment. It was absolutely amazing, no pain, during or after. 2 months later they have totally gone and this has made a massive difference to me. Surely this treatment should be available on the NHS as a large percentage of the population suffer with this problem."

"I was suffering from Haemorrhoids following my pregnancy and at the beginning of 2016 I went to see Mr Nick West at Spire St. Anthony's Hospital. He offered me various treatment options including the new Rafaelo Procedure, which I decided to go for as it didn't involve surgery and I was due to go on holiday shortly afterwards. I had to ask him following the procedure if he had actually done anything as I couldn't feel a thing. I went away and everything was fine, no itching, no bleeding and no pain. I haven't suffered any symptoms since and I am delighted."

"I am a Consultant Colorectal Surgeon practicing both in the NHS and Private Sector in the West Midlands. I have been using the Rafaelo Procedure increasingly over the past 2 years post-covid. In my opinion it fulfils a useful role in the management of grade II and III haemorrhoids which sits between simple rubber band ligation and more invasive procedures such as haemorrhoidectomy or haemorrhoidal artery ligation. I have performed about 30 procedures, the vast majority under local anaesthesia and have found it to be generally well tolerated with limited side effects. The ability to perform it under local allows it to be performed in a treatment room or endoscopy suite and makes it suitable for patients where a general anaesthetic is inadvisable. My observed outcomes have been excellent with the vast majority of patients being happy with the procedure and its results."

Mr Nigel Suggett BM BCh MD FRCS

"The procedure is quick and easy to perform with effective results. This is a huge advantage compared to other haemorrhoid treatments available. I have been using Rafaelo for the past five years in my private practice and have done nearly 300 procedures. All of these procedures are done under a local anaesthetic and we find that patients tolerate this extremely well and are able to return to work the same day or the next day. There have been no major complications seen. In my practice, I would usually offer this for large volume, second-degree and third-degree haemorrhoids. We have also witnessed that pronouncing haemorrhoids that need to be manually reduced can be treated using this technique thereby avoiding the need for formal surgery."

Mr Amyn Haji MA MBBChir MSc MD FRCS, King's College Hospital

"I have been performing the procedure for several years on both NHS and Private patients with very good results. Problematic haemorrhoids are a very common problem, with many thousands of patients suffering for many years with their symptoms. Anal procedures, especially those that involve cutting, such as a traditional haemorrhoidectomy are very painful for patients to undergo and often lead to weeks and months of morbidity following the procedure, sometimes with longer term problems such as anal stenosis. Although Rafaelo is not a totally pain-free procedure, it is an order of magnitude more comfortable than the other haemorrhoid procedures available. The medium term results we have for the procedure show it to be as, if not more, successful in some cases than the other procedures at dealing with the underlying problem. Personally, if I had symptomatic haemorrhoids, this is the procedure I would want for myself."

Mr Jason Smith MD DMI FRCS (Gen.Surg)

"Having suffered with the pain and discomfort for years, I was somewhat skeptical about this new treatment. However, my haemorrhoids were treated instantly within one session, and I left the clinic ready to go back to work the same afternoon. I still can't quite believe how painless and straightforward The Rafaelo Procedure was. The staff put me at ease instantly and the whole thing was over before I knew it. I would highly recommend The Rafaelo Procedure to anyone suffering the discomfort and anxiety of piles."

"In November 2019, I searched frantically for a new treatment for my haemorrhoids which I had been having issues with on and off for over 10 years. Having had many previous injections which were short-term fixes I was now searching for an alternative. I looked at the Spires website (Bushey) and came across Mr Alla Amin on the list of colorectal surgeons under haemorrhoids. I read the paragraph excitedly about Rafaelo and the new pioneering treatment so I made an appointment immediately with Mr Alla Amin. Unfortunately for me, my haemorrhoid was extremely large with a very large skin tag and required a haemorrhoidectomy - this was done together with three other smaller haemorrhoids on the other side which were banded at the same time, carried out by Mr Alla Amin extremely successfully - although painful, it was very worthwhile. All was okay until last month, when I had further issues on the other side with two further haemorrhoids (not sure if they were the original that had been banded or new ones). I was not going to make the same mistake again and leave it too long this time leaving me with a few treatment options. I arranged an appointment with Mr Alla Amin before my holiday and injections were done but it was suggested that I would probably need the Rafaelo treatment but since I was going away it was going to be a short-term fix. Unfortunately the injections proved to be not only very uncomfortable this time causing very uncomfortable swelling but proved unsuccessful. After my holiday I returned to visit Mr Alla Amin and booked in for a Rafaelo Procedure which I had yesterday at Spire Bushey Hospital. I found the whole treatment extremely comfortable and without pain. I did not need sedation - I had a local anaesthetic injection on the two haemorrhoids, both grade 2. From the moment I arrived in the hospital till I left everybody was extremely kind and courteous. Mr Alla Amin is extremely charming and very polite and explained everything to me as we went along. The nurses on duty were very kind and reassuring during the whole short procedure. I felt no pain neither during the procedure nor after. Returning back to my room I was given a lovely sandwich signed off to return back in six weeks for a follow-up. Today I have still not needed any painkillers as I am pain-free. I'm hopeful of a complete recovery. I would not hesitate to recommend Mr Alla Amin and his kind colleagues both clinically and administratively".

"I have now been undertaking Rafaelo since 2015. I have carried out circa 150+ cases since then; predominantly under sedation only, and over the last 3 years mainly with local anaesthetic only. Patient selection and careful counselling has held me in good stead, and I offer Rafaelo to all patients with symptomatic haemorrhoids (other than Grade 4). I work out of several centres in the West Midlands offering this treatment and have achieved excellent results. I can recall one failure and three revision (top up Rafaelo) over this time. Patient testimonials can be found on both my personal website and on The Private Clinic, UK Skin, Circle Health and Spire websites related to myself. The clear benefit to the patient is avoidance of more invasive and morbid surgical options (haemorrhoidectomy, THD and HALO), with a faster recovery and with, in my opinion, similar efficacy for grades 2/3 haemorrhoids."

Mr Amit Patel BS MD FRCS (General)

"After giving birth to three children, I have been plagued with very uncomfortable bleeding piles. I have had banding twice, but unfortunately this did not cure them.  I was listed for a conventional haemorrhoidectomy, but having read about the long recovery period and painful operation, I decided to look for an alternative solution.  I read about the revolutionary Rafaelo technique in a national newspaper and was delighted to learn that my local BMI hospital was offering the procedure. After a reassuring consultation with Mr Saeed, I was booked in for my procedure as a day case. I had no pain at all after the operation and the relief from piles was immediate. I was even able to go to work the next day. I would not hesitate to recommend the procedure. I now have no piles so have no symptoms-fantastic!"

"Mrs E (86) was treated for her prolapsing haemorrhoids by Consultant Colorectal Surgeon, Mr Nick West, having suffered on and off for the past 63 years but got to the stage where her symptoms were no longer manageable. She read about Rafaelo in the Daily Mail and did her own research on the internet. Mrs E says that the procedure itself "was totally comfortable" and she is now fully cured of her symptoms. She says that "The Rafaelo Procedure is absolutely life changing and would recommend it to anyone"

"Through The Birmingham Haemorrhoid Clinic, I see a lot of patients with haemorrhoids, offering various treatments including banding, THD, haemorrhoidectomy, eXroid and Rafaelo. Having been performing the Rafaelo procedure for a couple of years now, it has become my treatment of choice for patients with grade 2 and 3 haemorrhoids. I perform the procedure under local anaesthetic, which is appealing to many patients, and the results I have observed have been extremely encouraging, with a very low complication profile to date. At follow-up, the majority of patients report resolution of their symptoms and a very quick recovery from the procedure, and they would recommend it to others. Rafaelo, in my opinion, certainly offers an excellent option to patients who desire a "minimally invasive treatment" for their haemorrhoids."

Mr David McArthur MBChB, MRCS (Ed), MD, FRCSEd (Gen Surg)

"I have found Rafaelo to be simple, effective and safe in the treatment of haemorrhoids. It is extremely well tolerated, and enables a rapid return to normal activities."

Mr Simon Middleton MB, ChB, MS, FRCS (Gen Surg)

"I have been suffering from Haemorrhoids for almost 20 years and I couldn't bear it any longer. I booked in for a HALO procedure but I was very nervous as I really didn't want surgery. As my treatment date approached, I read about The Rafaelo Procedure. It sounded too good to be true but I simply had to find out more about it. I went to see a colorectal surgeon, Mr Nick West, at Spire St. Anthony's – he recommended The Rafaelo Procedure and I trusted him. I cancelled the HALO and I haven't looked back – it was a few months ago now but I can remember that there was no pain during or after the procedure and now I am fully cured. I am over the moon!"
want to know more?
If you want to know more about our treatments, please complete the form, simply call us or use the online chat on this website
Our friendly and unsderstanding staff are on hand to answer any questions you may have.